Essay "Queer Nature? A post-Anthropocene view on plants and people" published in archithese.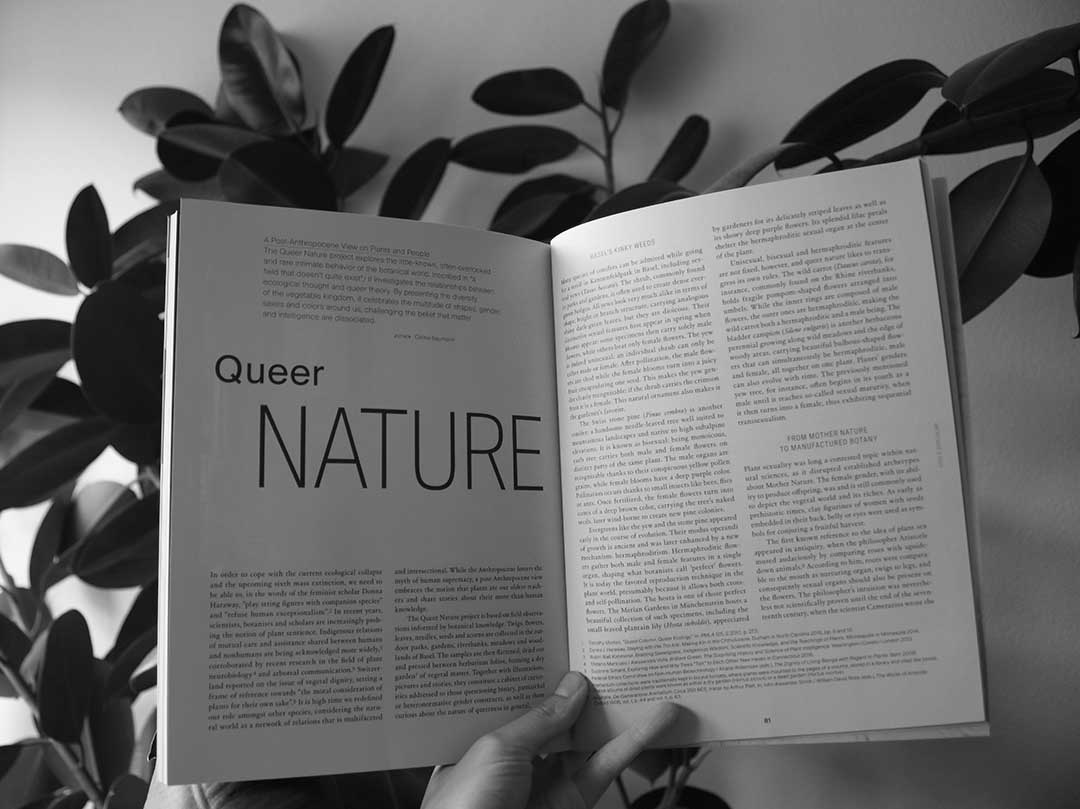 Inscribed in "a field that doesn't quite exist", the paper investigates the relationships between ecological thought and queer theory.
With essays from Éloïse Choquette, Jørg Himmelreich, Jack Halberstam, Uwe Bresan, Mengia Tschalaer, Leonie Charlotte Wagner, Aaron Betsky, Céline Baumann and Katarina Bonnevier.
Order a copy of the archithese special issue on queerness here.